Apex Helicopters - About Us
Over the years we have steadily grown both the size of our fleet and the scope of our operations. In addition, our focus shifted from flight training to commercial operations. To facilitate this growth, we obtained three FAA certifications that allow for more specialized operations:

• FAA Air Carrier Certificate – FAR part 135 On Demand Charter Operations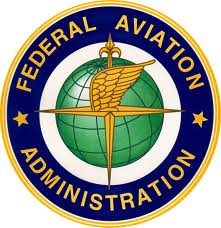 - Certificate # 9XPA176N

• FAA Operating Certificate – FAR part 137 Commercial Agricultural Aircraft Operations
- Certificate # 9XPG176N

• FAA Operating Certificate – FAR part 133 Rotorcraft External Load Operations
- Certificate # 9XPL176N

In addition to these certifications, we also provide the following operations in the following growing industries:

• Utility and Pipeline Inspection Operations
• Aerial Photography
• Aerial Video Production
• Wildlife Management
• Environmental Survey

Apex Helicopters operates in the safest manner possible by implementing best practices and continually ensuring all safety protocols are followed. Since we are a certificated Charter Operation through the FAA, our aircraft and pilots are held to a much higher standard than many other operations. As a result, our safety record as a commercial operator is completely accident-free.

Safety is our Priority

Each pilot employed by Apex Helicopters hold FAA Commercial and Instrument Certificates. The minimum qualifications for our pilots are 2500 flight hours of verifiable helicopter flight time, but the average level of experience is 4500 hours. Each pilot must complete annual ground, flight training, and evaluations in accordance with the FAR's and FAA requirements for medical flight currency, state, and federal government certification.

Ground Training
The Chief Pilot and Safety Officer conduct ground schools annually to each pilot. Part 133, 135, 137 operational procedures are the required courses. All pilots are Operator Qualified (OQ) for our pipeline patrol support.

Flight Training
Flight training is performed annually to each pilot and is aircraft specific. Training covers Part 133 External Load, Part 135 Air Taxi, Part 137 Aerial Application, Powerline Patrol, and Pipeline Patrol.